Father's Day 2016 is upon us and, as a loving son or daughter, we need to find the best present to show Dad we care about him.  Obviously whiskey is at the top of our list.  We always feel like the best gifts are the ones that Dad doesn't even realize he wants, but once given, he cannot live without.  Of course, this is easier said than done, especially if your Dad is already super obsessed with whiskey. We're here to point you in the right direction, no matter your budget or your Dad's level of interest in whiskey.
I know there's an initial temptation to go to your local liquor store and pick up some random brown bottle in your price range. Please don't. Instead check out our 2016 Father's Day Gift Guide below. Whether you are shopping for your father, grandpa, uncle, stepdad, husband, or even just a friend, the selection below has some great ideas.
Already know you want a whiskey gift specifically? Check out our 2016 Father's Day Whiskey Gift List here for more specific ideas.
1. Portland General Store Whiskey Aftershave
Because it isn't always acceptable to get your whiskey fix in the morning, give Dad some whiskey to put on his face in the morning during his shave with the Portland General Store Whiskey Aftershave $23.95.
2. Bluegrass Soy Sauce – Bourbon Barrel Aged
If your dad already has everything whiskey related, why not help him get some whiskey with his Asian meals Bluegrass Soy Sauce Bourbon Barrel Aged $10.49.
3. Bonhams Auction Gift Card
I know that gift cards are really the worst gift ever, but let me explain. Bonhams regularly does rare whiskey auctions that offer the chance to buy one of a kind whiskey bottles. Sure, some of these bottles cost six-figures, but often there are also the more affordable $200-$300 dollar bottles at auction. A Bonhams gift card is sure to give your Dad something to talk about. $100-????
4. Four Roses Limited Edition Bottle
Every year Four Roses releases a limited edition bottle. They're easier to get than Pappy and they're marked with a year making it a great gift for your Dad to remember this year's Father's Day. These bottles are notoriously good and have been rapidly appreciating in value over the last few years. Unfortunately the 2016 won't be out until the fall, but the 2015 has received high marks and won't disappoint. $150 – $500
5. Reclaimed Bourbon Barrel Cufflinks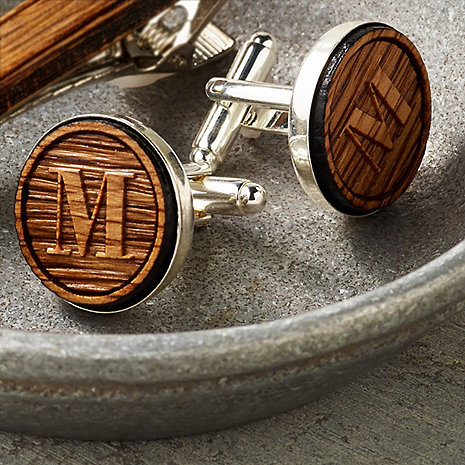 In case your Dad already has every bottle, consider giving him some cufflinks crafter from bourbon barrel. They're classy enough to be worn with a suit and are sure to make for a great icebreaker the next time he's sitting around a boardroom. $40.00
6. The Kings County Distillery – Whiskey Notes: Tasting and Distilling Logbook
As your Dad develops his palate and gets a worse memory, it's important to keep track of all the things you see and taste in a particular whiskey. Whiskey Notes: Tasting and Distilling Logbook. $13.00
7. Whiskey Pen
For the Dad who has a whiskey every time he sits down to work those late nights, give him the perfect writing tool.
8. Reclaimed Bourbon Barrel Sunglasses
Those summer evenings are right around the corner, and nothing makes a better mixer than whiskey. Whether it's with ice, lemonade, or neat, your dad will look pretty great in these reclaimed bourbon barrel sunglasses.
9. There's a Chance This Could be Whiskey Mug
If your Dad is the jokester, and occasional morning drinker, this is the perfect coffee mug! $20.00
10. Entire Barrel of Jack Daniels
In the event that money is no issue, get this! Entire barrel of whiskey. These barrels are great because every subsequent Father's Day you'll have a new, slightly older whiskey to try. Rumor has it, you can pick one of these up at your local Sam's club for just under $10,000.
11. Antique Whiskey Prescription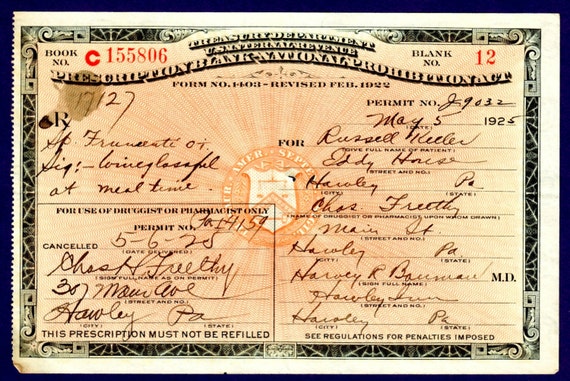 If your Dad has his own whiskey bar and loves history, then an antique whiskey prescription is perfect. These things can be picked up for around $50, and offer a unique insight to the struggles our forefathers went through to enjoy whiskey. $50
12. Smokeless Charcoal Grill
This is a neat little portable grill Dad can take with him for a day at the beach, camping, or tailgating. We own one of these and while its not entirely smokeless (no food being grilled should be), it does heat up in about 4 minutes. It even comes with a travel bag for easy transport. Lotus Smoke Free Charcoal Grill. $150
13. Meat: Everything You Need To Know
Finally, ending on lucky number 13, a book to help Dad through the Father's Day BBQ or prepare Dad for the summer BBQ marathon. Pat LaFrieda, a third generation butcher and owner of America's premier meatpacking business, shares his knowledge along with more than seventy-five mouthwatering recipes for beef, pork, lamb, veal, and poultry. Meat: Everything You Need To Know. $20.00